We Are Hemington
Hemington Landscape Services has been bringing green to the construction industry since 1983. In 1983, Mark and Jill Hemington planted the seeds for their landscape contracting business with a small but dedicated crew.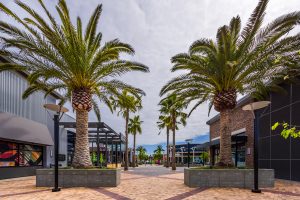 Mark Hemington holds a B.S. in ornamental horticulture from Cal Poly San Luis Obispo. His technical training and on-the-job experience brings added value to every landscape we install. His two sons, Michael and Marcus, join him in the business.
Michael Hemington is the vice president of Hemington Landscape Services and oversees estimating and construction. Michael is an experienced project manager with a multitude of projects under his belt. He holds a B.S. in construction management from CSU Chico.
Marcus Hemington is our vice president of finance. As an experienced construction financial professional he is responsible for the day-to-day finances, business operations, and strategic guidance of the company. Marcus is a Certified Construction Industry Financial Professional (CCIFP) and holds a B.S. degree from the University of Arizona.